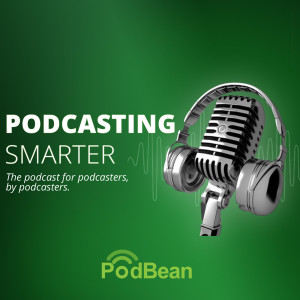 Tuesday Nov 14, 2023
How the DNA Today Podcast Broke 100K Downloads and Monetized Their Show!
Today's episode is a replay of our live event with Kira Dineen of the DNA Today Podcast about how she has successfully grown her show to over 100,000 downloads and monetized in the process! 
Kira shares her insights on monetization strategies for niche podcasts and the importance of providing value to sponsors. She discusses her own experience with sponsor packages and highlights the importance of transparency and aligning sponsors with your podcast's niche. Kira also emphasizes the value of packaging sponsorships and marketing efforts to provide maximum exposure and value to sponsors. Whether you're an aspiring podcaster or looking to monetize your existing show, this episode offers valuable tips and strategies to help you succeed. So tune in and learn how to make your podcast profitable while delivering valuable content to your audience.
"Once we started with ads, I realized I could recoup our costs and even make a profit from the show eventually." - Kira Dineen
Kira Dineen is the creator, host, and producer of the DNA Today Podcast. Since its inception in 2012, the show has amassed an impressive collection of over 225 episodes. Kira's expertise in genetics is evident, as she holds a master's degree in the field and works as a genetic counselor. Her dedication to providing accurate and valuable information about genetics has earned her recognition, including winning the Science and Medicine Podcast Awards in 2020, 2021, and 2022. With her extensive knowledge and passion for the subject, Kira has cultivated a loyal audience who turn to DNA Today for in-depth discussions and insights into the world of genetics. Listeners can trust that they will receive reliable information and engaging content from Kira's podcast.
In this episode, you will be able to:
Discover the secrets to successful podcast monetization through targeted sponsorships.
Learn how to effectively use dynamic ad insertion to increase revenue and reach in your podcast.
Explore the fascinating world of niche podcast sponsorships and unlock the potential for value creation.
Dive into a thought-provoking discussion on the evolution of the podcasting landscape after the groundbreaking success of Serial.
Gain insights into the importance of genetics accessibility as discussed on the DNA Today Podcast and how it impacts our lives.
Listen to an enlightening interview with Kira Dineen on Podcasting Smarter and learn valuable tips for thriving in the podcasting industry. 
Resources:
Subscribe to our email newsletter to get industry updates: https://www.podbean.com/email-subscribe 
Watch the video of this event on YouTube: 
https://www.youtube.com/watch?v=wcM49BcFqgI 
Sign up for all of Podbean's Free Live Events here:
https://www.eventbrite.com/o/podbeancom-31329492977 


About us:
Podcast Smarter is the official in-house podcast by Podbean. 
Podbean is a podcast publishing and monetization service, hosting almost 640,000 podcasts.  If you're looking to start your own podcast, monetize your podcast and livestream directly to your listeners, you can set up an account at podbean.com 
Connect with us:
Email us: