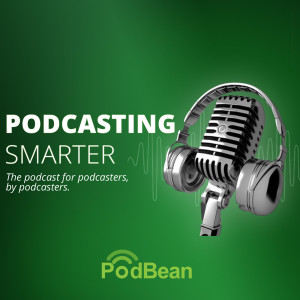 Tuesday Oct 03, 2023
Podcasts for Kids: Behind-the-Mic with Creator Rob Tinkler of Hero Complex - LIVE Replay
Today's episode is a replay of our live event with Rob Tinkler on how to successfully make podcasts for kids! 
Rob is a true creative force in the world of children's podcasting. With a background as an Emmy-nominated TV writer and a successful career in voiceover and acting, Rob brings a wealth of talent and experience to his podcasting endeavors. His passion for storytelling and his love for podcasts led him to create a network of shows specifically designed for kids with his podcast network, Hero Complex. 
"Creators, you're going to get better. Oftentimes people like to get on board and hear you get better. Even some of the most successful podcasts start out rusty, but over time, they figure out the format and get really good at it." - Rob Tinkler, Hero Complex
From the festive adventures of "Eight Tiny Reindeer" to the calming and imaginative journeys of "Imagination Meditation," Rob's podcasts capture the hearts and minds of young listeners. His ability to connect with children and create content that is both entertaining and educational is truly remarkable. With his unique perspective and dedication to quality, Rob has become a trusted name in the world of podcasts for kids.
In this episode, you will be able to:
Learn how to engage your audience and keep them hooked throughout your children's podcast.

Discover effective strategies for creating content that is both engaging and educational for children.

Uncover a step-by-step process for generating creative ideas that will captivate young listeners.

Find out how to strike the perfect balance between humor and heartfelt moments in your podcast for kids.

Explore the impact that podcasting can have on children's development and how to make it positive and enriching.
Resources:
Subscribe to our email newsletter to get industry updates: https://www.podbean.com/email-subscribe 
Watch the video of this event on YouTube: 
https://www.youtube.com/watch?v=xVi8oVUYspM 
Sign up for all of Podbean's Free Live Events here:
https://www.eventbrite.com/o/podbeancom-31329492977 


About us:
Podcast Smarter is the official in-house podcast by Podbean. 
Podbean is a podcast publishing and monetization service, hosting almost 640,000 podcasts.  If you're looking to start your own podcast, monetize your podcast and livestream directly to your listeners, you can set up an account at podbean.com 
Connect with us:
Email us: