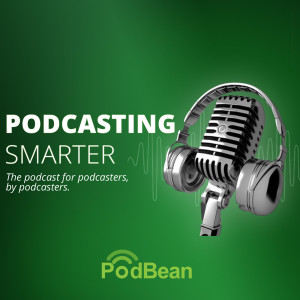 Tuesday Dec 13, 2022
Selly Thiam of AfroQueer Podcast and AQ Studios on Building a Legacy of African LGBTQIA++ Stories
On this episode of Podcasting Smarter we're speaking with Selly Thiam.  Selly is a Senegalese-American journalist and the founder of the AfroQueer podcast and AQ Studios.
She has worked with NPR, the New York Times, and StoryCorps, and is passionate about documenting and sharing the stories and training others on documenting the stories of African LGBTQIA++ people.

"Podcasting really allows people to connect on that personal level. And when someone is telling you their story or they're explaining a part of who they are or what they've done, it really allows for that deep further connection."

In this episode, you will learn the following:
1. What it's like starting your own production company
2. What podcasting and the culture of podcasters is like within Kenya and on the African continent
3. How to create stories with a strong character-driven narrative
Resources:
Subscribe to our email newsletter to get industry updates: https://www.podbean.com/email-subscribe 
Sign up for all of Podbean's Free Live Events here:
https://www.eventbrite.com/o/podbeancom-31329492977 
About us:
Podcast Smarter is the official in-house podcast by Podbean. 
Podbean is a podcast publishing and monetization service, hosting almost 620,000 podcasts.  If you're looking to start your own podcast, monetize your podcast and livestream directly to your listeners, you can set up an account at podbean.com 
Connect with us:
Email us: