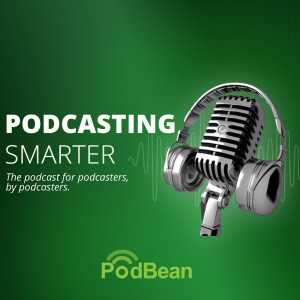 Thursday Aug 18, 2022
Podcast Conferences: Podbean's checklist and making the most of in person podcasting events
In this episode of Podcasting Smarter, we're leading up to Podcast Movement next week in Dallas by speaking to Podcast Specialist Roni Gosch about making the most of in-person podcast conferences and events.  
We'll go over.. 
What to bring in your day go- bag for the day
Making sure you make the most of the schedule 
Tips for networking
Best practices for attire (including to wear comfortable shoes!)
Recording equipment you may want to bring with you
Where you can find the Podbean team (booth 603!) 
To subscribe to our email newsletter to get updates from the team head over to: https://www.podbean.com/email-subscribe
...
Podcast Smarter is the official in-house podcast by Podbean. 
Podbean is a podcast publishing and monetization service, hosting almost 600,000 podcasts.  If you're looking to start your own podcast, monetize your podcast and livestream directly to your listeners, you can set up an account at podbean.com 
To contact Podcasting Smarter with questions get in contact at podcastingsmarter@podbean.com 
To subscribe to our email newsletter to get updates from the team head over to: https://www.podbean.com/email-subscribe