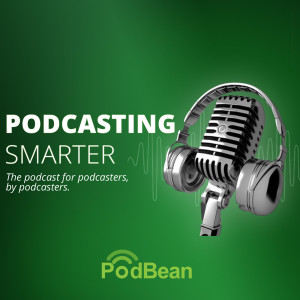 Tuesday Jul 11, 2023
Master the Art of Podcast Community Building: Insights from Arielle Nissenblatt
On this episode we're speaking with Arielle Nissenblatt. 
Arielle is seeped in the art of authentic community building in the podcast industry, and is the community manager for Squadcast.fm and the brains behind Earbuds Collective, an ingenious passion project, she builds impressively engaged communities with nothing but a true love for podcasts and dedication.
Arielle not only swears by her grassroots approach, but she also thrives on consistent, genuine engagement.
"You need to think about if you are going to start a community, what does that community look like and what can you reasonably expect from a community member in terms of commitment and what do you really want from them?" - Arielle Nissenblatt
On this episode, Arielle will  reveal the truth about building an engaged podcast community through grassroots efforts and genuine engagement. Stay tuned to discover the secrets behind fostering a passionate and connected podcast community.
Key takeaways from this episode are:
Dive into the art of cultivating active podcast communities for enhanced listener engagement.

Navigate your way through the labyrinth of a podcast universe using thoughtfully curated recommendation newsletters.

Understand the power of grassroots initiatives in growing organic, loyal listener communities.

Learn to tailor your content and narration style to resonate with different segments of your podcast audience.
Resources:
Subscribe to our email newsletter to get industry updates: https://www.podbean.com/email-subscribe 
Sign up for all of Podbean's Free Live Events here:
https://www.eventbrite.com/o/podbeancom-31329492977 
About us:
Podcast Smarter is the official in-house podcast by Podbean. 
Podbean is a podcast publishing and monetization service, hosting almost 640,000 podcasts.  If you're looking to start your own podcast, monetize your podcast and livestream directly to your listeners, you can set up an account at podbean.com 
Connect with us:
Email us: