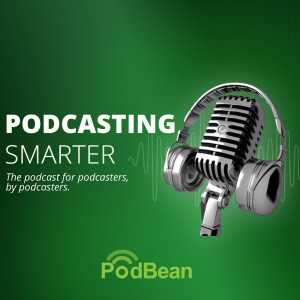 6 days ago
Getting Your Podcast Official: Copyright, Taxes, Releases and Partnership Agreements with Gordon Firemark, The Podcast Lawyer
In this episode of Podcasting Smarter, we sit down with Gordon Firemark, The Podcast Lawyer, about how to set your podcast business up for success.
In this episode we'll cover:
The best time to set up a business for your podcast
What a partnership agreement is for your podcast
Ownership versus revenue
Options for revenue sharing between hosts and producers
Protecting your podcast with an LLC
Copyrights for your work
Advertizing revenue and some options for revenue partnerships
What to do if another podcast is using your podcast's name
And much more! 
...
Find Gordon Firemark, The Podcast Lawyer, and the work that he does for podcasters, download the free guest release and purchase his book, The Podcast, Blog & New Media Producer's Legal Survival Guide, get in contact on his website.
...
Podcast Smarter is the official in-house podcast by Podbean. 
Podbean is a podcast publishing and monetization service, hosting almost 600,000 podcasts.  If you're looking to start your own podcast, monetize your podcast and livestream directly to your listeners, you can set up an account at podbean.com 
To contact Podcasting Smarter with questions get in contact at podcastingsmarter@podbean.com