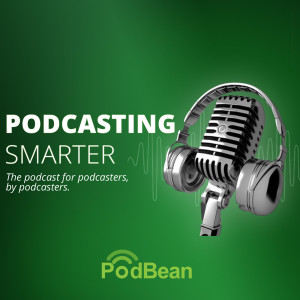 Tuesday Feb 28, 2023
Achieving a Voice of Change: Celebrating Black Voices in Podcasting with Deneen L. Garrett, Reginald Howard, Jazz Williams, and Danielle Desir Corbett - LIVE EVENT REPLAY
Today's episode is a replay of our live event, "Celebrating Black Voices in Podcasting: Community, Business & Storytelling". 
Join Deneen L. Garrett, Reginald Howard, Jazz Williams, and Danielle Desir Corbett as they share their inspiring stories of creating community, transforming their podcasts into businesses, navigating the podcasting industry, and uplifting Black voices and perspectives.
"It's not one sided, it's also give and take, and it's not necessarily always money." - Danielle Desir Corbett
In this episode, you will learn the following:
1. How to Utilize Podcasting Expertise to Further Your Business as a Podcast Service Provider
2. How Celebrating Black Voices in the Podcasting Industry Lifts Up All Creators
3. How Podcast Creators Are Bringing Joy and Inspiration to the Podcasting Medium
Resources:
Subscribe to our email newsletter to get industry updates: https://www.podbean.com/email-subscribe 
Sign up for all of Podbean's Free Live Events here:
https://www.eventbrite.com/o/podbeancom-31329492977 


About us:
Podcast Smarter is the official in-house podcast by Podbean. 
Podbean is a podcast publishing and monetization service, hosting almost 620,000 podcasts.  If you're looking to start your own podcast, monetize your podcast and livestream directly to your listeners, you can set up an account at podbean.com 
Connect with us:
Email us: