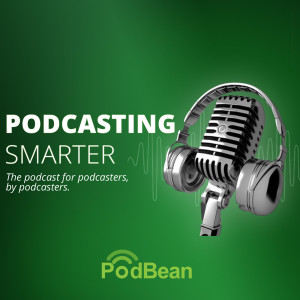 Tuesday Oct 10, 2023
Audience Retention 101: Boost Your Podcast's Discoverability and Community Engagement
Today we're speaking with Podbean's Podcast Specialist, Roni Gosch about Audience Retention and why it's important to your podcast! 
If you're feeling frustrated because your podcast isn't growing despite your efforts, then you are not alone!
"Your first question is how do I retain the audience that I already have? So many people are focused on growing their audience, but the key is to keep the listeners you already have." - Roni Gosch, Podbean's Podcast Specialist
Many podcasters are struggling to achieve increased listener loyalty and growth, despite their best intentions. They may be producing high-quality content, promoting on social media, and engaging with their audience, but the results are not matching their expectations. Instead of seeing growth, they may be experiencing stagnant listener numbers and a lack of audience retention.
In this episode, you will be able to:
Increase listener loyalty and podcast growth by prioritizing audience retention.

Capture and retain listener attention in the first 30 seconds with effective strategies that leave them wanting more.

Build trust and deepen connections with your audience by consistently releasing podcast episodes on schedule.

Maintain flow and engagement throughout your recordings and editing to keep listeners hooked.

Foster a dedicated space for your podcast community, allowing for engagement and promoting word-of-mouth referrals.
Resources:
Read more about this conversation on Podbean's Blog:
About us:
Podcast Smarter is the official in-house podcast by Podbean. 
Podbean is a podcast publishing and monetization service, hosting almost 640,000 podcasts.  If you're looking to start your own podcast, monetize your podcast and livestream directly to your listeners, you can set up an account at podbean.com 
Connect with us:
Email us: