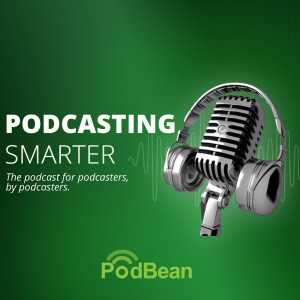 Tuesday Jul 26, 2022
What are Private Podcasts and how are they different from unlisted and public podcasts?
In this episode of Podcasting Smarter, we're talking all about private podcasts, the definition of a private podcast and how it's different from unlisted and public podcasts. 
We're speaking to Podbean's Head of Enterprise Sales, Mark Pafume, about the use cases for private podcasts, the benefits of private podcasting including security, ease-of use, mobility with the Podbean Pro App and how organizations are implementing this technology.  
In this episode we'll cover:
Why organizations would want to use private podcasting
What makes private podcasting secure
How podcasters who also have more corporate careers can bring their love of podcasting into the organizational communication initiatives
Podbean's Case Studies that highlight some organizations using private podcasting 
Podbean's secure private podcast app, Podbean Pro
...
Podcast Smarter is the official in-house podcast by Podbean. 
Podbean is a podcast publishing and monetization service, hosting almost 600,000 podcasts.  If you're looking to start your own podcast, monetize your podcast and livestream directly to your listeners, you can set up an account at podbean.com 
To contact Podcasting Smarter with questions get in contact at podcastingsmarter@podbean.com