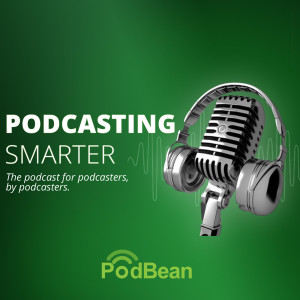 Tuesday Jan 10, 2023
Slalom's Vimal Parker on Structuring an Internal Podcasting Initiative Corporate Podcasting Smarter LIVE REPLAY
Today's episode is a replay of our live event, "How to Structure an Internal Podcasting Initiative" where we speak to Vimal Parker, Talent Acquisition Content Manager at Slalom, about how they use podcasting to inspire and educate employees, creating powerful connections and driving engagement while piloting a secure and encrypted corporate initiative.

"There's nothing more powerful than having a consultant in Charlotte, let's say, in our market there, share a story about what we're doing with an amazing client and then share that with our team in Japan. And there's a commonality because of the industry that we're in. So we talk about the industry. We talk about that. We're trying to build connections."
In this episode, you will learn the following:
1. How to successfully launch an internal podcasting initiative, including road-mapping, selling the idea to your team, and best practices.
2. How organizations can use podcasting to build connections and educate and inspire employees.
3. How podcasting can be used to engage and retain employees, and provide insight into an organization's values and culture.

Slalom has successfully launched their internal podcasting initiative which they use to build connections and educate and inspire people.
With the help of Podbean, they have implemented a secure internal podcast with over 200 episodes, as well as an external podcast to promote their values and stories to their candidates.
They have also shifted their focus to promoting the use of their podcast to take a break from screens in the time of remote work. Through the use of analytics, they have seen how successful podcasting can be to build connections within their organization and externally.


Sign up for all of Podbean's Free Live Events here:
About us:
Podcast Smarter is the official in-house podcast by Podbean. 
Podbean is a podcast publishing and monetization service, hosting almost 620,000 podcasts.  If you're looking to start your own podcast, monetize your podcast and livestream directly to your listeners, you can set up an account at podbean.com 
Connect with us:
Email us: