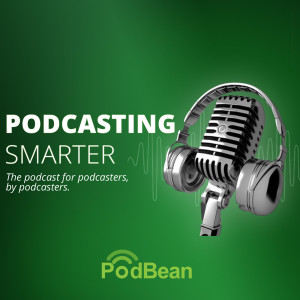 Tuesday Feb 21, 2023
Creating a Podcast Network For Your Niche with The Pharmacy Podcast Network's CEO Todd Eury: Live Event Replay
Today's episode is a replay of our live event, "Creating a Podcast Network For Your Niche with The Pharmacy Podcast Network" where we speak to Todd Eury, CEO of the Pharmacy Podcast Network, about how they've built a thriving podcast network of almost 50 shows and built consumer trust to partner with leading brands in their niche!  

"Consistency is the key to success in podcasting because you can continuously refine and improve upon every aspect of what you're doing."
In this episode, you will learn the following:
1. Best Practices and Tips for Podcasters Who are Looking to Start a Podcast Network
2. What It Takes to Transition from a Single Podcast to a Podcast Network
3. The Defined Measurements of Success for Any Podcast Network 
The Pharmacy Podcast Network (PPN) is the world's largest network of podcasts dedicated to the pharmacy professional and industry insiders leading pharmacy care. They feature more than 40 different hosts interviewing dynamic people in the pharmacy industry making a difference for our profession, customers, and the patients they serve.

The PPN started in March of 2009 and has generated more than 2,000+ episodes publishing 6 to 7 days per week with over 140K+ listeners per month. The PPN was the first podcast to release continuing education for pharmacists in 2019 and was voted 'Healthcare Podcast of the Year' in 2022 by the Healthcare and IT Marketing Community (HITMC).
Sign up for all of Podbean's Free Live Events here:
About us:
Podcast Smarter is the official in-house podcast by Podbean. 
Podbean is a podcast publishing and monetization service, hosting almost 620,000 podcasts.  If you're looking to start your own podcast, monetize your podcast and livestream directly to your listeners, you can set up an account at podbean.com 
Connect with us:
Find us on socials:
Email us: