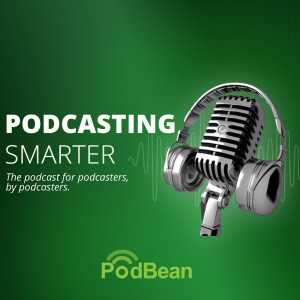 Tuesday Aug 30, 2022
Podcast Directories: The Importance of Podcast Directories & Updates from Podbean on Single-Click submissions for iHeartRadio and Samsung Free
In this episode of Podcasting Smarter, we get into some exciting updates on directories from Podbean specifically for iHeart and Samsung Free. 
We're speaking to Podbean's Director of Customer Success, John Kiernan, about making sure your podcast is available everywhere it can be discovered through multiple podcast directories.  
In this episode we'll cover:
What single-click submission is and how you can easily add your podcast to podcast directories
Why listing your podcast on multiple directories can increase your podcast audience and listenership
...
Podcast Smarter is the official in-house podcast by Podbean. 
Podbean is a podcast publishing and monetization service, hosting almost 600,000 podcasts.  If you're looking to start your own podcast, monetize your podcast and livestream directly to your listeners, you can set up an account at podbean.com 
To contact Podcasting Smarter with questions get in contact at podcastingsmarter@podbean.com