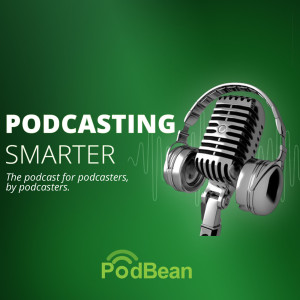 Tuesday Mar 29, 2022
How to Add Closed Captions to Your Episodes (and Why You Need Them!)
In this episode of Podcasting Smarter, we discuss closed captions, SRT Files, transcripts and how these features benefit your podcast!
We're speaking to Podbean's Head of Marketing, John Kiernan about how you can implement closed captions and transcripts easily within your show to increase your audience and help make your show more accessible! 
...
Podcast Smarter is the official in-house podcast by Podbean. 
Podbean is a podcast publishing and monetization service, hosting almost 600,000 podcasts.  If you're looking to start your own podcast, monetize your podcast and livestream directly to your listeners, you can set up an account at podbean.com 
To contact Podcasting Smarter with questions get in contact at podcastingsmarter@podbean.com