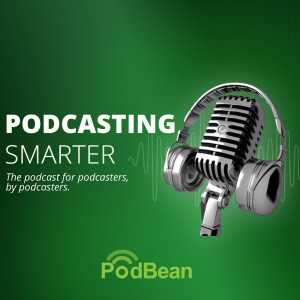 Tuesday Aug 02, 2022
How Jostens Used Podcasting to Boost Morale and Connect Their Employees
Check out this case study with John Kiernan, Podbean's Director of Customer Success and Jostens' National Director of Learning and Development, Mark Bussel as they discuss how Jostens is using podcasting internally to boost employee morale and within their internal communications and learning and development initiatives. 
In this episode they'll cover:
Why podcasting is a good fit for Jostens and how podcasting enabled them to approach internal communications in a different way
How podcasting grew within their organization and they developed different internal channels for content
How podcasting made the difference in regard to having a great impact then written or video content
The employee's positive experience with podcasting at Jostens
How easy and straightforward the podcasting process was for their organization
How podcasting empowered their employees and gave them an opportunity to communicate, opening up a two-way conversation
Here's the link to watch the full interview on Podbean's YouTube channel and you can read the full case study on our Enterprise Site, here.  
To learn more about Podbean's Business and Enterprise solutions head over to our site or reach out to us at podcastingsmarter@podbean.com 
...
Podcast Smarter is the official in-house podcast by Podbean. 
Podbean is a podcast publishing and monetization service, hosting almost 600,000 podcasts.  If you're looking to start your own podcast, monetize your podcast and livestream directly to your listeners, you can set up an account at podbean.com 
To contact Podcasting Smarter with questions get in contact at podcastingsmarter@podbean.com 
To subscribe to our email newsletter to get updates from the team head over to: https://www.podbean.com/email-subscribe