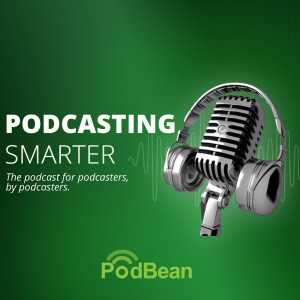 Friday Aug 05, 2022
Campfire Stories: Live Panel Replay from Podbean's Storytelling Podcast Week feat. Jim Harold of Jim Harold's Campfire and John Ballentine of Campfire Radio Theater
This episode is a recording of a live episode from Podbean's Storytelling Podcast Week live program.  
...
For July, Storytelling Podcast Week featured a live panel on "Campfire Stories" for our monthly live episode with Jim Harold of Jim Harold's Campfire podcast and John Ballentine of the Campfire Radio Theater Podcast, hosted by Motzie Dapul of the Hi Nay podcast as they discussed the art of telling campfire stories, scary stories, their podcast production, sound design, creating community from their shows, their favorite episodes, gathering stories, the podcasts they listen to and much more! 
...
Storytelling Podcast Week is brought to you by Podbean.
Podbean is a podcast publishing and monetization service, hosting over 600,000 podcasts. If you're looking to start your own podcast, monetize your podcast and livestream directly to your listeners, you can set up an account at www.podbean.com