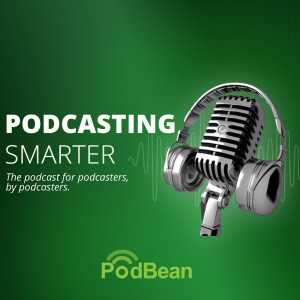 Wednesday Sep 07, 2022
Breaking Down "The Creators" Report about Who Makes Podcasts and How We Can Create More Equity within the Industry with Tom Webster of Sounds Profitable
In this episode of Podcasting Smarter, we're speaking to Tom Webster of Sounds Profitable about their most recent report, "The Creators" on who's making podcasts these days and how for the first time we're able to see an accurate snapshot of the demographics that comprise podcast creators.  
We'll discuss the most surprising takeaways from the study that covered age, gender, race, education, income levels and more.. 
In this episode we'll cover:
What "The Creators" report found and why it's so important to the podcasting industry
What the study found surprising in regard to gender and how 70% of podcast creators are male
That podcasting is overwhelmingly disproportionate in regard to the 55+ age category
What we can all do to increase equity within podcasting both individually and as an industry
How the podcast industry as a whole is evolving and growing
The complete "The Creators" report from Sounds Profitable 
What other reports and studies Sounds Profitable has in the pipeline this year
...
Podcast Smarter is the official in-house podcast by Podbean. 
Podbean is a podcast publishing and monetization service, hosting almost 600,000 podcasts.  If you're looking to start your own podcast, monetize your podcast and livestream directly to your listeners, you can set up an account at podbean.com 
To contact Podcasting Smarter with questions get in contact at podcastingsmarter@podbean.com